Whispering Wind III Swimming Pool with In-Step Entry System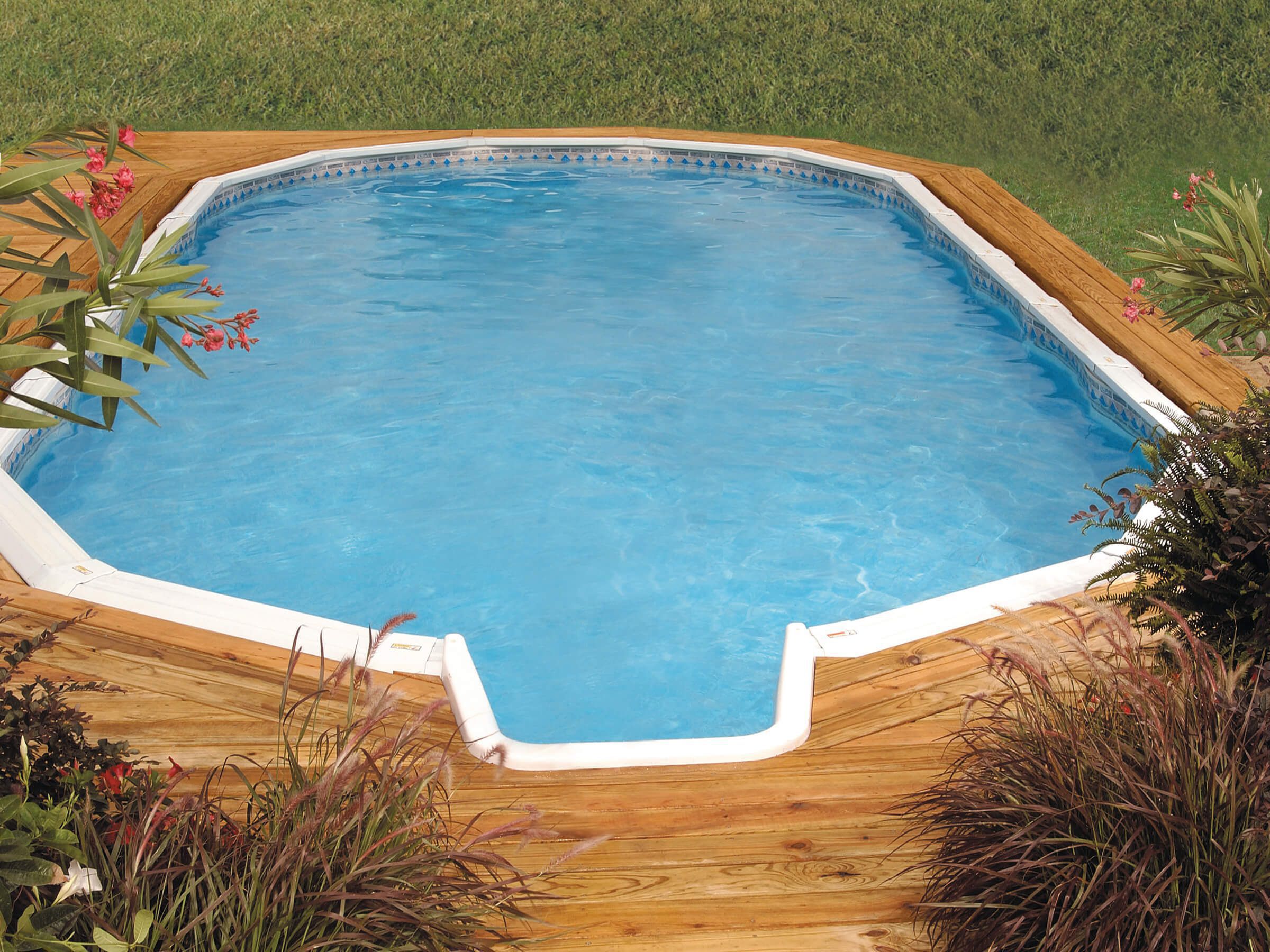 Pool Features -
The versatile Whispering Wind III with In-Step Entry System pool is one of the only pools that can be buried in the ground, surrounded by a wooden or concrete deck, or left above ground with a deck. Whispering Wind III with In-Step Entry System pool offers all the benefits of an in ground pool at a fraction of the cost!
Whispering Wind III with In-Step Entry System offers exciting features and product benefits designed to provide years of pool enjoyment.
Whispering Wind III pool has 8" heavy duty top rails and 8" verticals.

A rugged Poly-Lam coated, baked enamel pool wall, available in 52" wall height.

The in-step pool step is 42" wide and provides a more elegant pool entrance.

Corrosion resistance and weatherization protection.

Texture-molded top connectors are corrosion resistant and feature a pebble-grain design.

Tru-Lock wall closure offers a newly designed fastening system for maximum strength, greater wall stability and a faster, easier assembly.
Pool Frame and Wall features -
Rugged hot-dipped galvanized copper bearing steel pool wall and frame for maximum strength, durability and corrosion resistance.
Multi-part treatments with protective coatings, which include Tuff-Kote Zinc protective coating, Poly-Lam texture coating and Double Kote baked enamel finish for long product life.
Trimline buttress free support on all ovals, with no straps from wall to wall.
Exceptional durability.
Corrosion Resistance.
Weatherization protection.
Pool & Frame - Pro-rated limited lifetime warranty - 1st 3 years on the pool and liner is 100%